Immediate, Thorough Chimney Repairs For Homeowners In Islington
For more than a decade, we at A1 Roofing Islington have been providing Islington residents solutions to their chimney problems. Chimneys are prone to damage due to their exposure to fauna, wildlife, and the natural elements. This is why they need constant maintenance and repair in Islington. Neglect can lead to risks to the safety of your home and your family members in Islington, as well as exposure to possible liabilities. Your safety is A1 Roofing Islington concern, this is why we work endlessly to ensure that our services do not only cause your chimneys to operate at a 100% efficiency, they also significantly boost your Islington homes security and safety. No matter the magnitude of damage done to your chimney, at A1 Roofing Islington we are able to handle all your requests, no matter how troubling the circumstances might seem. Residents in Islington can get in touch with A1 Roofing Islington any time of the day, as our customer service personnel are more than willing to attend to you.
Our Guarantee
---
Free site visit and survey
No hidden costs
British standards compliant
Fully Insured
Clean and efficient
Professional workmanship
The A1 Roofing Islington Guarantee
A1 Roofing Islington Expert Chimney Repair Team Equipped With the Latest Techniques in the Industry A1 Roofing Islington clients benefit from chimney repair professionals who are not just well-trained but are also updated in the industry's best practices. Technicians working at A1 Roofing Islington are qualified personnel who unfailingly provide an unmatched level of quality, while ensuring that you are properly regarded and respected. A1 Roofing Islington services have been seasoned with years of constant experience, so this is why we are able to effectively identify the problems your chimney may have, and proffer an appropriate solution.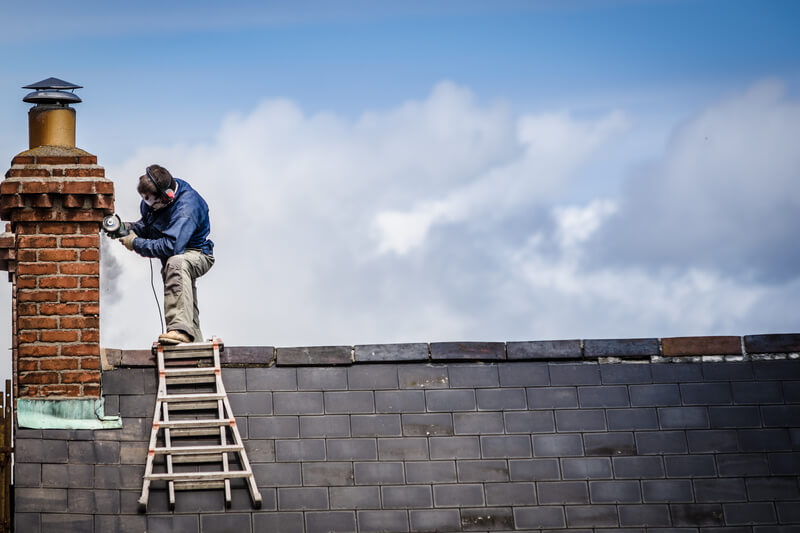 By correctly pinpointing the causes, A1 Roofing Islington can implement the necessary repairs, ensuring that the job is within budget. Faulty chimneys negatively impact the efficiency of stoves and fireplaces significantly in Islington, and could even pose a threat to you and your family.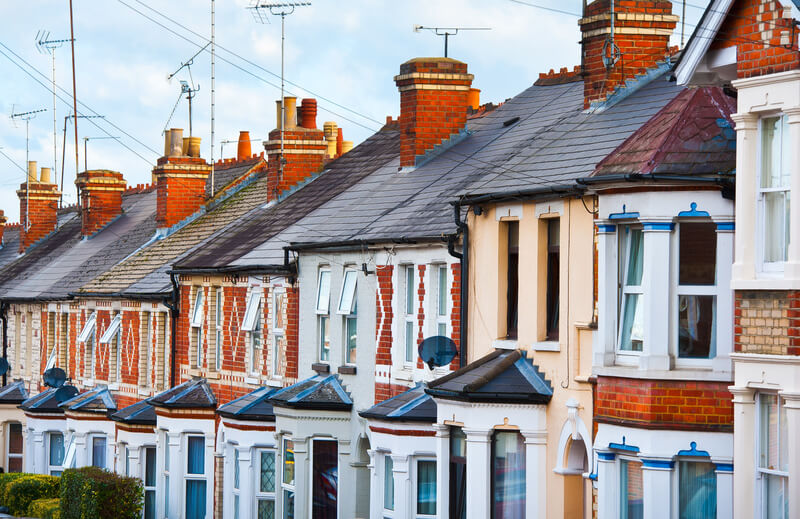 A1 Roofing Islington Comprehensive Solutions For A Properly Working Chimney
Chimney breaks whether they occur on the chimney crown, at the middle, or at the chimney's base are fire hazards in Islington. Many homeowners in Islington think that they save money by ignoring minor faults to the chimney. However, little cracks in the chimney crown could go on ahead to become exacerbated- causing significant damage to the internal parts of the chimney.
Homeowners in Islington may find it difficult to spot these faults at first, but the faults will persist and become more and more dangerous, and could lead to even more serious problems in the future. The staff at A1 Roofing Islington are able to handle all manner of repair jobs and ensuring that they employ only the best industry techniques to achieve the necessary goals. Our A1 Roofing Islington staff are versed in utilising high tech equipment to achieve the most accurate diagnosis for your chimneys in Islington. A1 Roofing Islington use of these equipment allow us to properly diagnose the problems with your chimney in Islington. We handle all chimney problems for residents in Islington. Residents in Islington are exposed to serious health and safety issues due to faulty chimneys every year. As the saying goes, prevention is better than cure, and this applies to your chimney's well-being aside from your health in Islington. We have provided only the highest quality of chimney repair and maintenance to our clients - that is what we are known for at A1 Roofing Islington. And when chimney problems do arise in Islington, you can count on A1 Roofing Islington for professional and quick chimney repair. Get in touch with A1 Roofing Islington on 020 3633 6891 as soon as you notice any issue that needs the attention of our chimney repair experts.
Do You Need Help ?
Call Us Now On
A1 Roofing Islington Only Provides The Best Quality Repairs
Why A1 Roofing Islington Stand Out When it Comes To Chimney Repair A1 Roofing Islington work hard with our technicians to ensure that they are capable of handling whatever problems, as they are completely trained in chimney repairs. A1 Roofing Islington personnel also receive continuous training to ensure that they are updated with the latest techniques when it comes to chimney systems.
The Customers'Happiness Is Our Only Objective At A1 Roofing Islington
With A1 Roofing Islington, you can be rest assured that not only will your project be speedily completed, but it shall also be carried out with the highest safety standards in mind, ensuring the process is clean and efficient. Clients can be sure that A1 Roofing Islington our repair services will leave the site of the project looking even much better than we left it.
A1 Roofing Islington Provide No Cost And No Strings Attached Estimates For Your Chimney Repair Jobs
A1 Roofing Islington customer service agents are always prepared to provide clients in Islington all the necessary assistance they may require once they get in touch with us for our chimney repair services. A1 Roofing Islington are always prepared to handle all problems you may be facing with your chimneys, providing you with the necessary assistance and guidance you may require. Call A1 Roofing Islington on 020 3633 6891 any time you need a free consultation or quotation for chimney cleaning, maintenance, or repair service.
A1 Roofing Islington Experts Are Able To Isolate The Cause Of Chimney Malfunction
A1 Roofing Islington ensure that the solutions we implement to your chimneys are appropriate to the root cause that we try to put in an extra effort to identify; this is to reduce costs significantly, and speed up repair work. You can be rest assured in our abilities at A1 Roofing Islington as we are backed with a wealth of experience along with the newest industry practices.
All Types of Roofing Work Undertaken
Do You Need Help ?
Call Us Now On
A1 Roofing Islington High Quality Chimney Repair Services For Clients In Islington
The deterioration of a chimney in Islington is expected, as it is one of the most exposed aspects of a house. At A1 Roofing Islington in Islington we ensure that we deliver only the best when it comes to providing solutions to your chimney problems. You have to look nowhere else but here at A1 Roofing Islington to find one of the more courteous and friendly technicians in the entire industry in Islington. A1 Roofing Islington do not beat around the bush when it comes to chimney repairs; we ensure that our decades of experience shine through during each project, ensuring that we surgically rectify the problems as quickly as possible. The records do not lie, with hundreds of clients that have been satisfied over the years, A1 Roofing Islington have no fears regarding our ability to completely repair your chimneys, inside and out. Your chimney will function as new with the help of the experts at A1 Roofing Islington